How To Synchronize Lights With Music?

Who doesn't want to create an atmosphere with high bass and colorful lights in-home parties? LED light strips are the best option for this as it synchronizes lights with music. You can install it for any family function. It has various advantages as you don't need to use separate devices for music and lights. You simply need to attach these light strips to your sound system, or television and it will dance along with you when the audio is played. These types of lights are widely used on different occasions for making it more beautiful additionally they are less cost-effective.
How do LED light strips work?
There are two types of LED strips which is unknown to many people, analog and digital. Analog strips come in one color, some having the capability of you being able to change what that color is, such as LED light strips. These lights require different volts to operate and comes with a controller or adapter cable. This is connected to the motherboard of the PC or music system. Changes in voltage in the device connected are what makes these lights change color and sync lights with music. The digital LED strips can be controlled by the device itself you have connected.

Why should you use LED light strips?
There are various reasons for which you should prefer these strips for your home or any other function.
It comes in different colors – these strips changes colors according to the bass of the music. When you use an RGB strip along with a controller, you can easily control the color changing in it.
Compatible and easy to use – these strips are very thin that you can easily install it anywhere and hide it.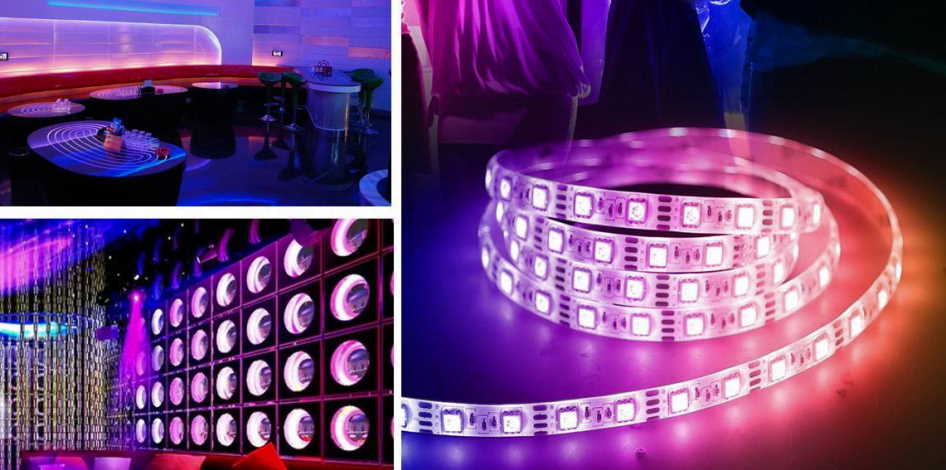 It is ductile– it is so flexible and ductile that you can easily bend it and fit the same at any place.
These lights are very much safe and can easily connect lights to music for creating a best and party-like atmosphere. With its easy installation process and cheap cost of these strips, its users are increasing day by day.